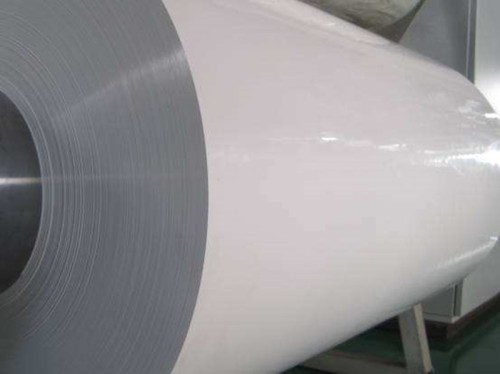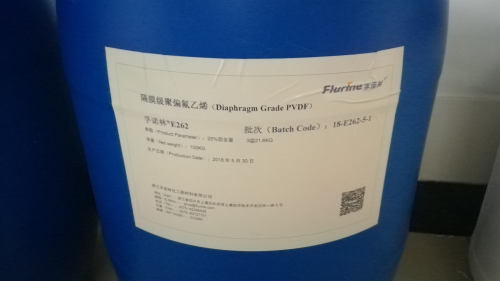 Zheflon® FL2624 Separator Grade PVDF
Item specifics
Features

Copolymer, high melt viscosity
Uses

Lithium battery diaphragm coating
Forms

Milky white translucent water dispersion or white powder
Product review
Enupcance

2020-11-20 00:12
usa no deposit casino bonus codes http://onlinecasinogameslots.com/# free online casino <a href="http://onlinecasinogameslots.com/# ">real casino slots </a> empire city casino online free
Description
Zheflon® Diaphragm grade polyvinylidene fluoride is an aqueous dispersion or solid powder that is copolymerized with a fluoromonomer, stabilized with a nonionic surfactant. It has the typical characteristics of thermoplastic fluororesin. Also it has excellent chemical stability, temperature resistance, corrosion resistance, weather resistance, good electrical insulation and low friction factor for most active substances and solvents.
General

Features

Copolymer, high melt viscosity

Uses

Lithium battery diaphragm coating

Forms

Milky white translucent water dispersion or white powder

Items

Typical Value

Test Method

FLE262

FL SE2624

Physical Properties

Density(g/cc)

1.210±0.030

1.77~1.80

GB/T2013 、ASTM D792

Melt Flow Rate(g/10min)

-------

2.0~8.0

Load 21.6kg,230℃,ASTM D1238

Molecular weight(Da)

500,000~580,000

GPC,DMF,ISO 16014

Solid content(%)

35-45

-------

---------

Melting Point(℃)

150~155

ASTM D3418

Surfactant content(%),≤

4

——

——

pH value

6~8

——

pH test paper
1)This product should be processed under 260℃ to avoid producing toxic gases.
2)After touching the lotion or powder, wash any contacted skin with soapy water.
3)When storing the emulsion for a long time, gently shake the container every month or slowly stir the emulsion 3-5 times to prevent precipitation.
4)The operator should pay attention to personal protection during processing and use.
It can be packaged according to customer's requirements. The powder is packed in polyethylene plastic bag and then put into a cardboard drum. The net weight is 20Kg and it is stored in a clean, cool and dry place. Transported as Non-hazardous goods. Avoid freezing, heat, dampness or violent vibration during transportation.