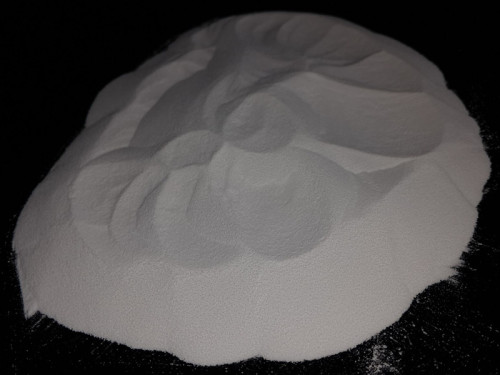 Zheflon®FL2032 PVDF—Lithium battery binder grade
Item specifics
Features

Homopolymer,high molecular weight,medium viscosity
Uses

Lithium battery binder
Forms

White powder
Description
Zheflon®FL2032 is a high molecular weight, medium viscosity grade polyvinylidene fluoride homopolymer, which gives the slurry an excellent bonding effect in lithium battery applications. Its high purity and crystallinity ensure long-term stable tolerance in the electrolyte.
General

Features

Homopolymer, high molecular weight, medium viscosity

Uses

Lithium battery binder

Forms

White powder

Items

Typical Value

Test Method

FL2032

Physical Properties

Density(g/cc)

1.75~1.77

ASTM D792, 23℃

Particle size(μm)(D50)

≤35

HG/T 2901

Water Absorption(%)

≤0.10

GB/T 6284

Dissolution properties

Rotational viscosity(mPa.s)

4000-8000;8000-15000

1gPVDF:10gNMP,#3spindle, 25℃, GB/T 10247

Molecular properties

Molecular weight(Da)

≥900,000

GB/T 21864

Thermal Properties

Melting Point(℃)

155~165

GB/T 19466

Metal impurities

Zn(ppm)

≤10

HG/T 3944

Ni(ppm)

≤10

HG/T 3944

Fe(ppm)

≤10

HG/T 3944

Cr(ppm)

≤10

HG/T 3944
1.PVDF should be processed under 260℃,to avoid producing toxic gases;
2.PVDF has good fire resistance and smoke inhibition property, however, when meets with fire, it will release toxic hydrogen fluoride gas and fluorocarbon compounds;
3.Operators should take good care of personal protection during the use procedure and processing.
PVDF is packed in PE plastic bag and then be put into a drum with the net weight 20KGS. It must be stored in clean, cool, dry place.